Thirty young women entered the Fale Alea 'of Tonga today, for a "practice parliament" to celebrate the International Day of the Girl today, October 11. This week, the young women will debate their views in a parliamentary setting. International Day of the Girl is declared by the United Nations to address the challenges girls face and to promote girls' empowerment and fulfilment of their human rights.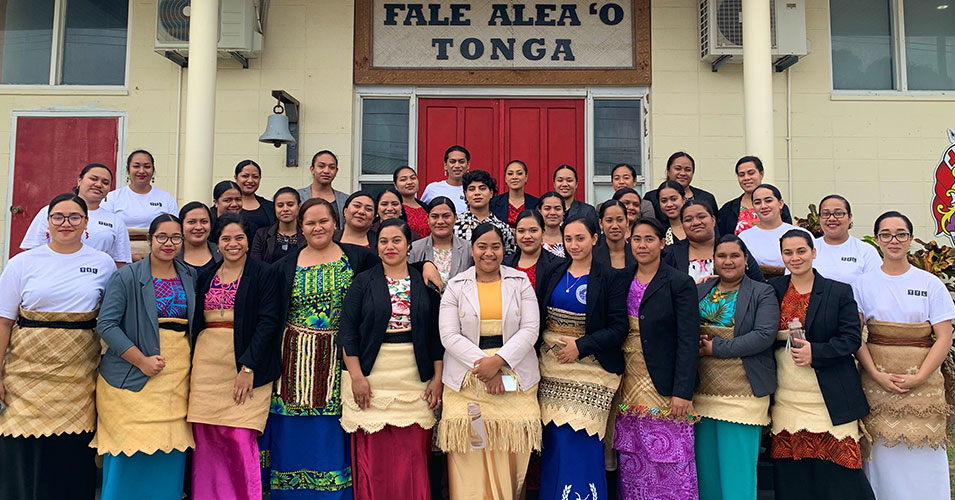 In Tonga, women are underrepresented in parliament. An initiative called "She Leads Fale Alea Of Tonga" aims to empower young women who are passionate about politics and leadership, through education, mentorship, and a practice parliament.
The topics for debate in their practice parliament include Female Economic Empowerment, (Money Lending Act), Climate Change Resilience (Building Control and Standards Act), and Illicit Drugs in Tonga, (Illicit Drug Control Act).
Last week, the participants learned about democracy, good governance, roles and functions of government, parliament and its members.
The programme concludes on Thursday October 14 with a certification ceremony.
The initiative is organized by Take The Lead and sponsored by UNFPA Asia and Pacific, Digicel, Bank of the South Pacific, Robina Nakao, Puloka Construction, Mr David Wu, Adiloas Department Store, Cafe Escape, A&A Retailer, and Mr Siutaka Siua. Take The Lead aims to empower underrepresented groups in Tonga to lead, and be catalysts of positive change.