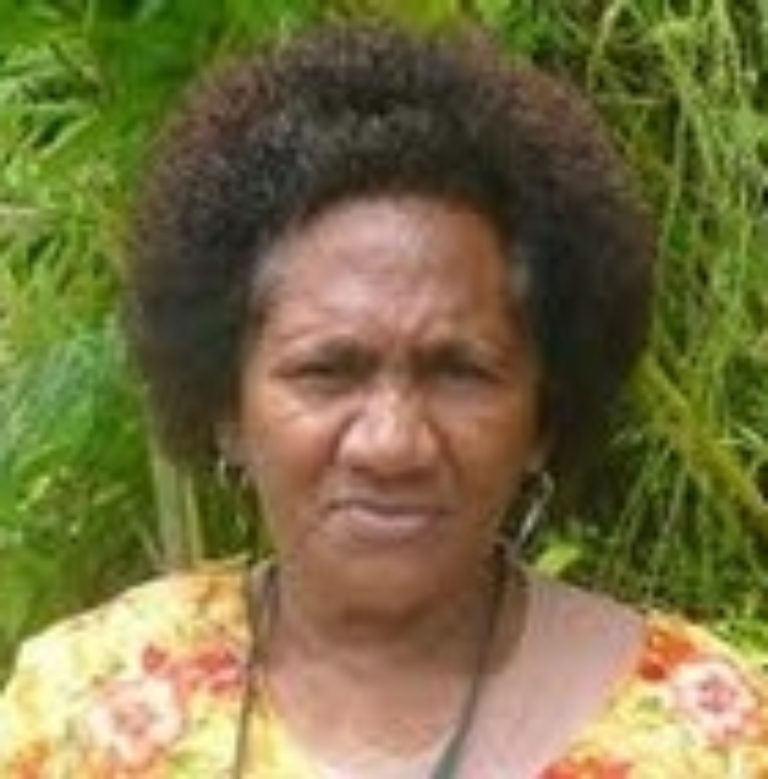 Hon Hilda Kari
Party: Our Party
Term: 1989-1997
Electorate: North East Guadalcanal
Province: Guadalcanal
Political Status: Former Minister of Forests,Conservation & Environment and former Minister for Women, Youth & Sports
Biographical data
Hilda Kari was the first and is the only woman to ever be elected to Solomon Islands National Parliament. She successfully contested the 1989 bye-election for the North East Guadalcanal seat caused by MP Waita Ben Tabusasi vacating his seat to become Speaker. She was re-elected, as MP for East Central Guadalcanal, in the 1994 general election, and again in 1997, thus serving until 2001. It is understood that she served for a time as Minister of Forests,Conservation and the Environment and she has also been Minister for Women, Youth and Sports.
She stood unsuccessfully in the 2010 general election for the seat of North East Guadalcanal. Reacting to the fact that no women had been elected, she described the overall result as "a real slap on the face for women in this country", and was particularly critical of women voters who, in her view, displayed a lack of "trust" in women candidates.
Educated in Australia, she is a senior health administrator, and was President of the National Council of Women, an organisation dedicated to encouraging and facilitating women's participation in politics.
Source: Wikipedia – http://en.wikipedia.org/wiki/Hilda_Kari