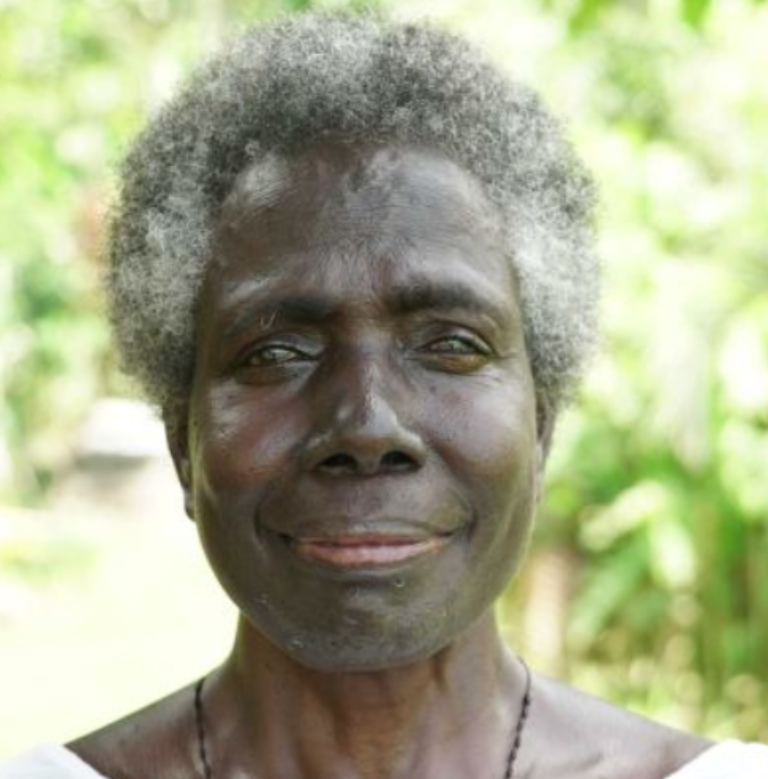 Magdalene Itona Toroansi
Party: Independent
Term: N/A
Electorate: ABG President
Province: AROB
Political Status: Candidate
Magdalene Toroansi was the former Womens Representative for Central Bougainville in the 2005 government. She has been contesting the president's post in the last two elections.
PRESIDENTIAL CANDIDATE: MAGDALENE TOROANSI (Independent BOX 34)
The former PNG diplomat with the Foreign Affairs and Trade Division for over 30 years, is from Siai Village in Central Bougainville, and has been among prominent women figures in securing unification among Bougainville for the PNG Government then. She is one of only two female candidates contesting the president's post, with the other being Ruby Mirinka. Both women are from Central Bougainville.
Magdalene Toroansi wants to be the 'Walking Working President', and has been on foot throughout her campaign so far. She's a former Member of the House of Representatives, having been the Women's Representative for Central Bougainville following the 2005 General Election.
She's told the Independence Oval campaign in Arawa on Friday (03.07.20) that she will be walking to Buin for the final leg of the Leaders' Dialogue on Thursday (09.07.20). From Arawa to Buin on foot will take her six days.
She's standing to revive Education, promote Good Governance, Economic Recovery and promotion of Environment and Culture. Toroansi says all Bougainville children should reach Grade 12 education.
She believes for starters, there should be a needs analysis from the wards and constituency levels up, which should form the basis for government policies through a report mechanism. "This should be the normal and proper government procedures which we are not following today."
She believes Representation Grants should not be allocated to politicians, but rather, to the Constituencies, and that it should also be audited periodically, to ensure money reaches the people way down. "I will work hard to stop corruption."
In economic recovery, Toroansi wants to promote foreign investment, but with a catch. "Bougainville's K20 million annual revenue (through tax) is not sufficient to help the region. We need outside investors, but they should work with landowners and resource owners, through investor promotion authorities. We must keep the government out to limit instances of corruption."
She also wants foreign investors to create employment opportunities for Bougainville's 60% of its youth population and promote skills transfer to locals. Toroansi also wants to create a threshold for outside investors, so as to also encourage local SME's, which she believes should and must start from a Constituency Dialogue and report mechanism.
"Our culture and identity must also be preserved and promoted to encourage tourism in our region. Bougainville is the first nation in the world to have continued peace for the last 20 years since the conflict and this is a record we've set. We've also set the record for negotiating peace from within, and now I want us to also become the first Christian, modern and educated nation in the world."
*The Bougainvillean, 7 July 2020