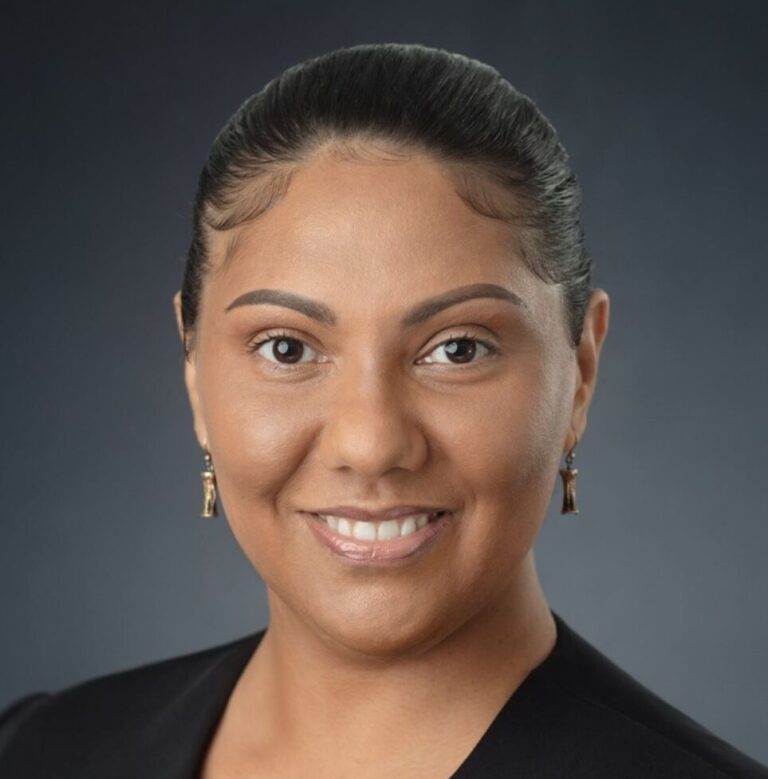 Sylvia Pascoe
Party: People's Party
Term: N/A
Electorate: NCD Regional
Province: National Capital District
Political Status: N/A
For more information go to Ms Pascoe's webpage: https://sylviapascoe.com/
Born in Port Moresby on June 18, 1986, with Dr Delma Natera presiding over her birth. Sylvia grew up an East Boroko girl, educated at the Port Moresby International School. Her parents: Elizabeth Piskaut Pascoe, Noel Edward Pascoe.
Mum was educated at Madina Girls High School in New Ireland and then completed a Diploma of Secondary Teaching at the Goroka Teachers College, graduating in 1974 in Science and Physical Education. She has devoted her teaching talents to many NCD people, especially those who studied at Gerehu Secondary School, Kila Kila high school and POMIS. She has retired recently.
Dad, born in Melbourne, Australia, came to PNG in 1970 on a two-year secondment from the Sun-Herald newspaper and stayed on for a total of 35 years before retiring, working for most of those years for the PNG Post-Courier as reporter in the Highlands, Lae and New Guinea Islands and, later, in executive roles at the company's head office in Port Moresby.
Sylvia travels often to her mother's home, Paruai village in Kavieng, New Ireland, and values highly her PNG heritage. Her grandfather, Apelis Piskaut, was a pioneer missionary with the Methodist (later, Uniting Church) church in West New Britain, East New Britain and New Ireland.
Sylvia has always had a heart for her home country, Papua New Guinea. Instead of heading to her father's country, she has stayed in PNG and got involved in her favourite causes: the rights of Papua New Guineans to better themselves economically, to be treated fairly in their own country and improve the provision of services to everybody. This led her to many voluntary missions with organisations like Port Moresby Cancer Society, The Port Moresby General Hospital kids wards, children's cancer wards, women's wards, Sir Theo Foundation, Red Cross Society, WWF and SAVE PNG alongside fellow environmentalist Jennifer Baing-Waiko, Surfing Association of Papua New Guinea alongside Andrew C. Abel and many more causes she was happy to support.
During the current Covid 19 crisis, she has focused her attention heavily on the grassroots business people of the National Capital District and nearby areas. Sylvia has promoted the efforts of our Small and Medium Enterprises (SME) through her organization of safe, secure markets. Many small-scale entrepreneurs appreciate Sylvia's efforts to organize safe and hygienic markets around the suburbs so that the mothers can sell their foods and garments without being harassed.
She is also active in the surfing world of PNG, helping to organize village-level surfing right through to worldwide events like the World Surf League Longboard Championships held in Madang 2017 and has been the secretary of the Surfing Association of PNG since 2012. She also stepped in to help run the Taekwondo PNG Association for nearly five years and the Moresby Arts Theatre for many years.
She has her own company, Pascoe Promotions, which organizes many of the most successful events in recent years in Port Moresby and other parts of the country. Ranging from high level national events including things like the much publicized APEC meetings right through to grass roots level sporting tournaments and church gatherings.
Her company founded Pom City Markets, SMEs 4 Change, SME Elevate Series and the SME Revolution which have been iconic and instrumentally in raising the national interest in developing and supporting the growth of small businesses.
Sylvia has been able to bring successful acts to PNG in her role of organizing and operating major public events. Among these were singer Marcia Hines, entertainer Leo Sayer, Il Divo, the Australian Opera, Sarong Samarai and many others but she is most proud of her efforts to bring local artists to the forefront of event entertainment in country.
Sylvia is a mother, having given birth to the treasure in her life, Luna, four years ago in Port Moresby.
She has organized some of the most spectacular events in the nation, and has been involved actively in the Port Moresby Cancer Society, Life Care PNG, Friends of the Museum and Art Gallery, and the PNG Tourism Promotion Authority. She was a founding member of the Micro Small Medium Enterprises Council among many other organisations.
Sylvia won the Young Achiever Award at the Westpac Women in Business awards in 2010. She also won the Young Director of the Year award in 2011. She has addressed events of the Tourism Promotion Authority, the Motu Koitabu Village Markets, the UPNG business and banking graduations, Women's Day Events for Women in Agriculture and the Lowey Institute on Connecting PNG and Australia through the arts and CleanGen Annual Youth Conference among many others.
Sylvia Pascoe works hard at her own business and also invests much of her time and efforts in many community groups, which are aimed at improving people's lives. She deals with business and government leaders yet still has a heart for helping lift up the grass roots through opportunities, effectively trying to bridge the gap between classes more.