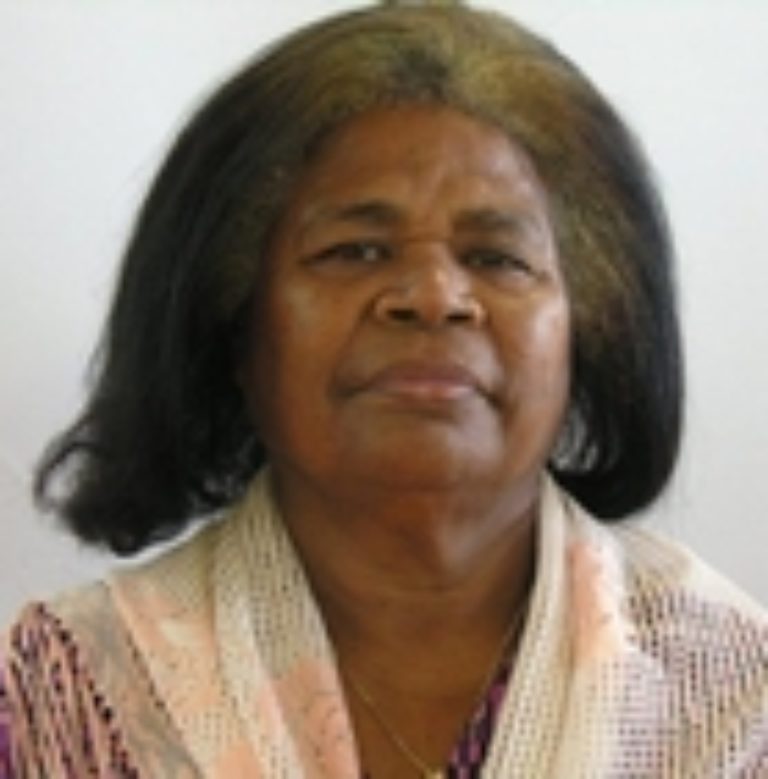 Maria Ibai Hayes
Party: Independent
Term: N/A
Electorate: National Capital District (NCD)
Province: National Capital District
Political Status: N/A
Summary Biography
The Founder,President "PNG Women in Politics" and Chairperson for the International Melanesian Women's Conference, "The Melanesian Women PNG." Teacher by profession, and self employed. Advocate for Women's development in all aspects, especially in political and economic empowerment. Very passionate about children's education and church work.
Worked for nine years with the Prime Minister Sir Michael Somare as Ministerial Staff.  Subsequently worked with World Vision International and later concentrated on PNG Women in Politics as the National President, as well as work with the Catholic Church, as President of the Catholic Women's Federation. Now, working as Chairperson for the NCD Ecumenical Christian Women for the seven churches and YWCA, our associate member. Travelled abroad and worked closely with UNDP in pursuing the Bill for Twenty Two Women's seats in Parliament.
Key Achievements
Tabled to the UN Commission for Women "economic empowerment for women in underdeveloped and developing countries an Agenda for Beijing Conference.

Organised

 peace talk by women through Ecumenical Gathering in 

Arawa

, sponsored by Unity Church for Australia.
Worked with ADB and Government of PNG through NGO-ADB-participatory to formulate the population policy for PNG when Sir Julius was the Prime Minister and Sir Peter Baxter was our Health Minister.
Organised with other NGO and stopped Sandline activities in PNG.
As PNG Women in Politics President, worked as facilitator partnering UNDP organised for the visit of former Prime Minister of New Zealand deputy Administrator of United Nations visit to PNG
Worked with UNDP as partner to pursue the Bill for Twenty Two Women's seats in parliament, and having "Equality and Participation Now" in place.
*          *          *
If you would like more information about Maria Hayes please contact PacWIP
Ph: +679 330 0399   I   Fax: +679 330 1976   I   Email: pacwip@gmail.com