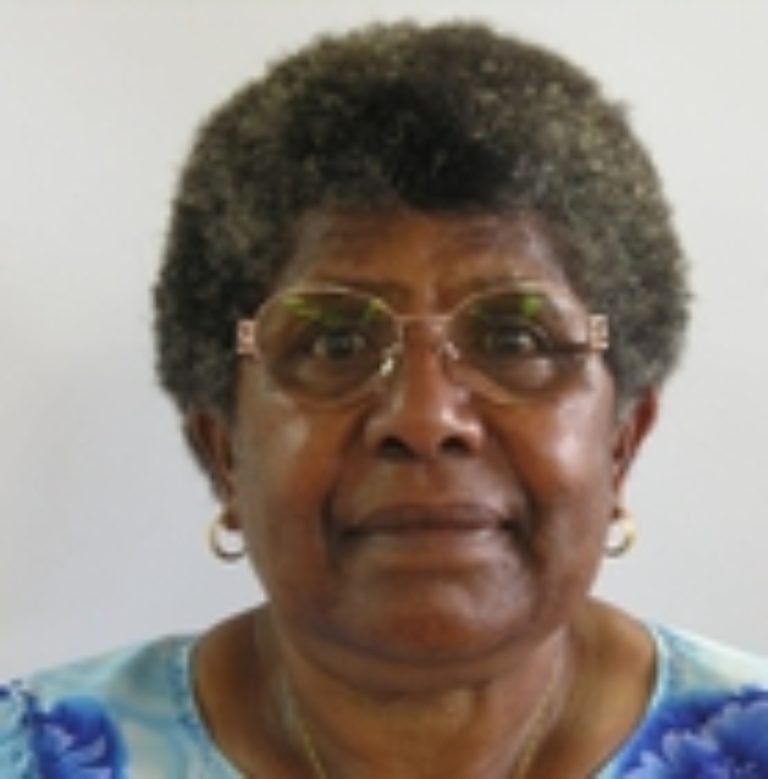 Judy Van der Vlist
Party: Independent
Term: N/A
Electorate: Regional Seat
Province: Jiwaka WHP
Political Status: N/A
Summary Biography
My name is Judy Van Der Vlist. I come from Tega village in Mt Hagen. Married in the Jwaka province, and have three children. My education level is grade 8, at the Mt Hagen Lutheran Mission School.
My work experiences are:
Hospitality in Hotels
Working with women's organizations in leadership capacity
Self-employment in tailoring and lodging business
Currently, I am anticipating to help build the capacity of women so that more women can excel into different sectors in the community including politics.
Key Achievements
Successful Business Woman, awarded Business Woman for the Year in 1992
Awarded Sports Woman of the Year in 2001
*          *          *
If you would like more information about Judy Van Der Vlist please contact PacWIP
Ph: +679 330 0399   I   Fax: +679 330 1976   I   Email: pacwip@gmail.com