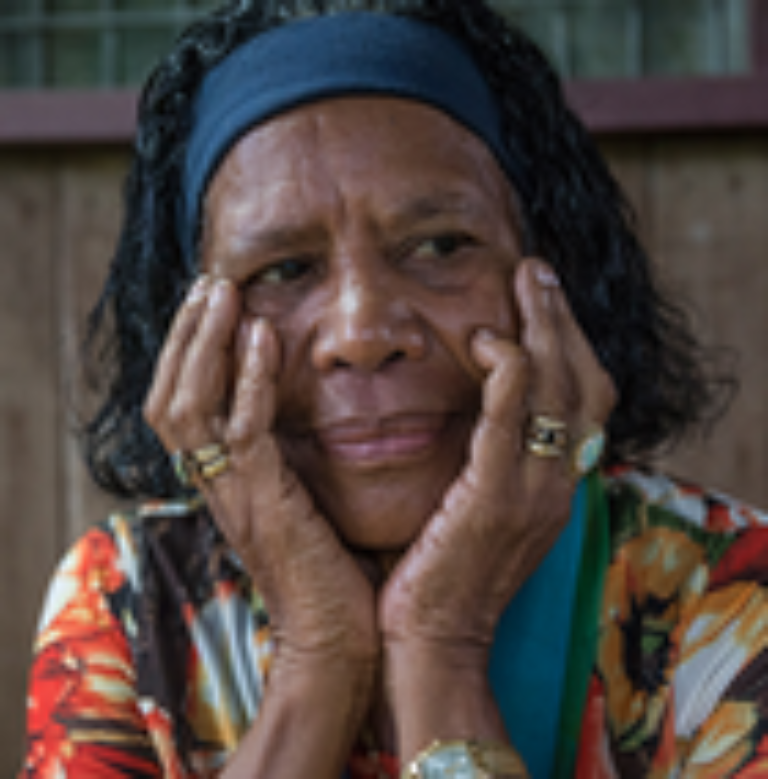 Hon Nahau Rooney
Party: N/A
Term: 1977-1982, 1982-1987
Electorate: Manus Regional constituency
Province: Manus
Political Status: Former Member of Parliament
Biographical Data
1977-87
Member of Parliament
1977-79
Minister of Corrective Institutions and Liquor Licensing
1979
Minister of Justice
1980-82
Minister of Decentralization
1985-87
Minister of Culture, Tourism and Civil Aviation
1985

Cofounder

 of the People's Democratic Movement and Party Secretary General until 1987
Nahau Rooney is a former[1] Papua New Guinean politician.
She was one of three women elected to the 109-member National Parliament of Papua New Guinea during the country's first post-independence general election, in 1977, she was re-elected in 1982, becoming the only female Member of Parliament at that time, but was never subsequently returned to Parliament.[2] She represented the Manus Regional constituency in Manus Province,[3] she was still an active politician in the 1990s, standing unsuccessfully for Parliament in the 1997 general election.[4]
Following her election to Parliament in 1977, Rooney served as Minister of Justice in Prime Minister Michael Somare's Cabinet.[5] In 1979, during her term as Minister, she wrote to director of Public Prosecutions Kevin Egan, "urging intervention" in reaction to politician and businessman John Kaputin being charged with failing to file company returns; as a result, Egan had her sentenced to a nine-month jail term for contempt.[5] She was immediately released on licence by Somare,[6] she later served as Civil Aviation Minister.[7]
Rooney was married to Wes Rooney, an Australian who was later murdered (shot dead) on her home island of Manus.[5]
In the 2000s (decade), having mostly retired from politics, she was running a guest lodge on Manus Island,[8] she was also, however, President of the National Council of Women, and, in 2004, stood unsuccessfully for the position of Governor General.[9]
In 2004, Hon Rooney was candidate for the post of Governor-General, who is elected by the Parliament, but she was not successful.
In 2006, she was honoured with the title Companion of the Order of the Star of Melanesia