Senator Sandra Pierantozzi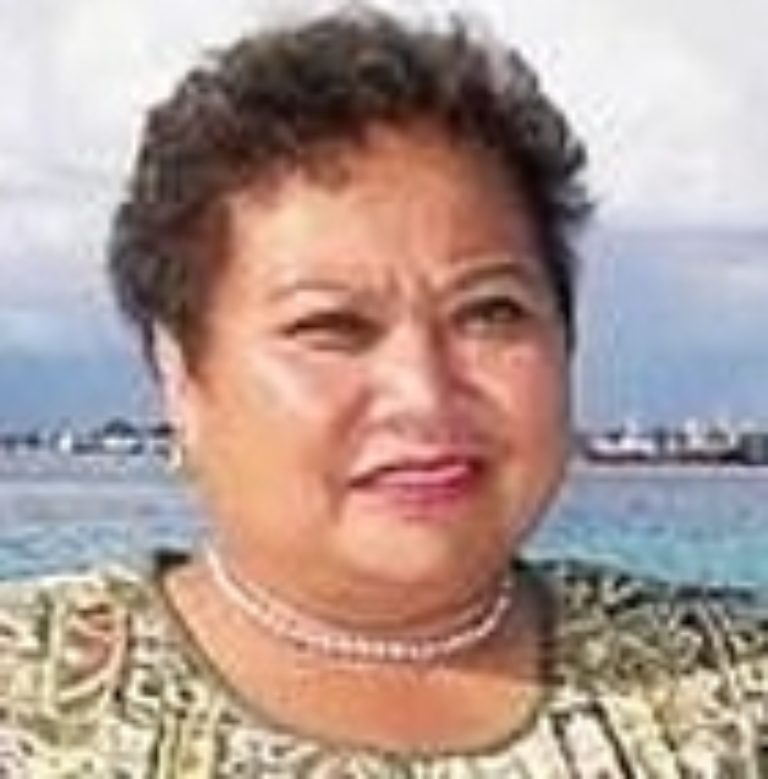 Senator Sandra Pierantozzi
Party: N/A
Term: N/A
Electorate: Nation-wide
Province: N/A
Political Status: Floor Leader
Biographical data
Hon Sandra Pierantozzi is the longest serving national female politician in Palau. Palau has a US-style Presidential system, with the President and Vice President elected directly by the people in separate elections to the national Congress. Notably, Hon Sandra Pierantozzi has been elected to both branches of Government.
In 1996, Hon Pierantozzi was elected to the Senator of the national Congress. She was a Senator from 1996-2001 and during that time was Floor Leader. In 2001, she was elected Vice-President of Palau. She held this position from 2001-2005.
Hon Pierantozzi also served in a number of appointed Ministerial posts. From 1989-96, she was Minister of Administration and Budget. For a brief period in 2001, she was Minister for Administration. From 2001-05, she was Minister of Health. Finally, from 2009-10 she was Minister of State, in charge of Foreign and Domestic Affairs, International Trade and the Office of the Public Defender.