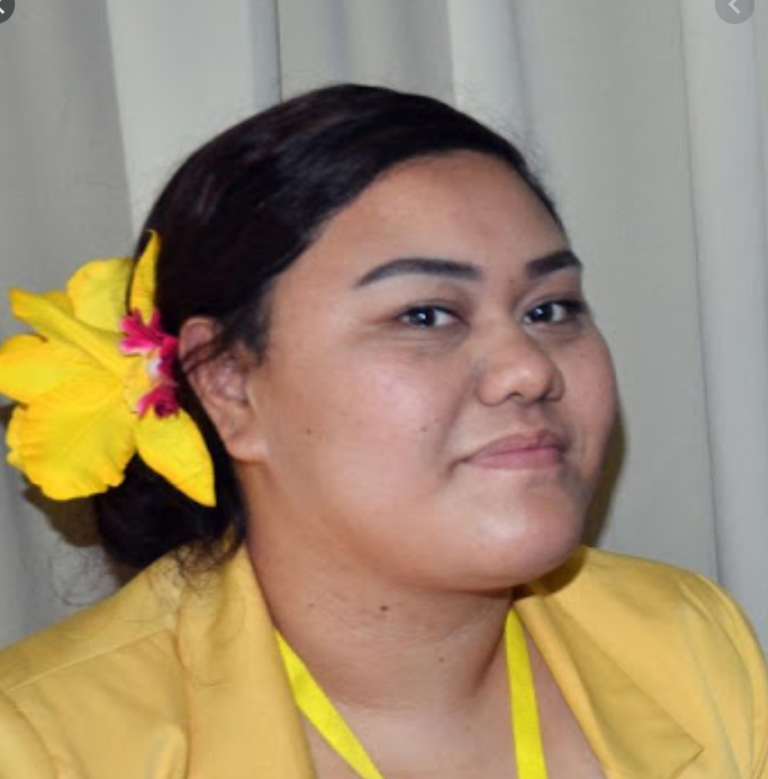 Hon. Te Hani Brown
Party: Democratic Party
Term: 2018 - 2021
Electorate: Tengtangi-Areora-Ngatiarua
Province: N/A
Political Status: Member of Parliament
Hon. Te Hani Brown was 22 years old when she was elected into Parliament in June 2018 as part of the Opposition caucus's Democratic Party, and became the youngest MP in the Cook Islands, and the youngest MP from the Pacific region at the time. She caused a huge upset after she defeated Cook Islands Party candidate and former Health Minister, Nandi Glassie. Te Hani scooped 61 votes followed by Glassie on 42, while Norman George of the 'Alternative Must Ravenga Openga' managed six votes.
[Source: Cook Islands News, June 15, 2018]
In January 2019, Hon. Te-Hani  Brown defected to the government to provide them with a slight majority to remain in power. She subsequently resigned from the Democratic Party to stand in the Tengatangi-Areora-Ngatiarua 2019 by-election as an independent candidate, and managed to pull 78 votes after final count from the 18th March 2019 by-election. Veteran politician and former Cook Islands Party (CIP) minister Nandi Glassie, who contested for the Democratic Party, managed 45 votes. Brown retains the Tengatangi-Areora-Ngatiarua seat which she initially claimed in the 2018 general election under the Democratic Party banner.